Introducing Our New Empower House Outreach Director!
Greetings!
My name is OOOOOO, and I am the new outreach director of ENoK. There are several reasons why I have decided to get involved in ENoK . One of the reasons is, in the past, I kept hearing about the terrible treatment and limited human rights in North Korea. When I received this shocking news, I immediately started praying for those who suffered and were persecuted under Kim Jung-Eun's regime. The second reason is I was informed by my friend about an organization called ENoK, which helps North Koreans defectors to live in this society through life-support programs.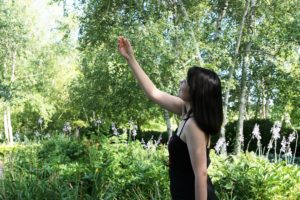 Furthermore, I have been studying for my master's degree at DePaul University (MPA) and learning about international relations, management, government and nonprofit sector. ENoK resembles my line of study and work, and I confidently support this organization knowing that it supports my belief as well. Serving is not only good for others but also our own soul. I am not sure how God will lead each of our Empower House members, but I am certain that God will lead them according to His will. I am deeply grateful to be a part of ENoK. In conclusion, I hope for everything that I do at ENoK will glorify Christ's name and that we show genuine love of Christ to our members.