Former Empower House Refugee Student, Now a Master's Student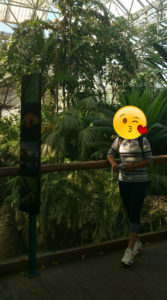 Hi, I came to the US in 2012 and began participating in Empower House program in 2014. Now I'm also a graduate student in a theological seminary.
When I first came to the US, I was part of a Korean community in California where I didn't feel the need to learn English.
As time passed on, however, I gradually thought of ways to pursue higher education and heard of an opportunity with ENoK. Because the education in America was so different from North Korea, I wanted to learn what I could not learn in North Korea. With this goal in mind, I moved to Chicago and began my studies in Empower House.
Learning a new language was, and still is, challenging, but I was determined to persist until I achieved my goal. The fact that I could study and communicate in a foreign language motivated me. It's such a privilege to be able to listen to lectures and talk to my classmates all in English while learning new knowledge among people with diverse backgrounds every day.
I choose to study in a theological seminary because of my experience in China. When I was in despair and lost all hope, a Korean missionary saved my life. I was touched by his sacrifice and decided this path so one day I can also help others as well.
I am here today largely because of ENoK's teachers and supporters. I'm also grateful for the way my school tries to help students whose first language is not English.
I admit, graduate study is not easy, but to me it's as valuable as it is challenging.
Thank you all who have supported me thus far to have this opportunity.