UPCOMING EVENTS
Stay tuned for new upcoming events!
---
PAST EVENTS
---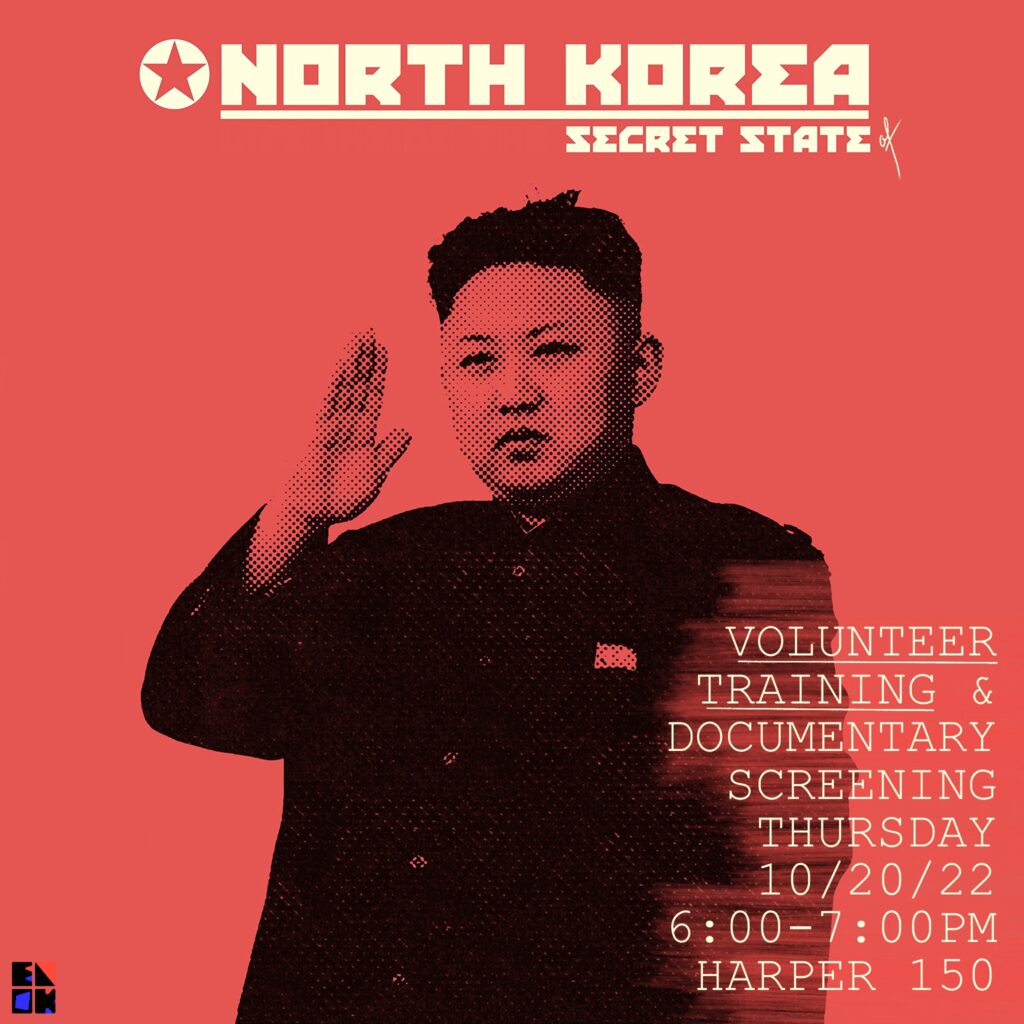 VOLUNTEER TRAINING & DOCUMENTARY SCREENING – 10/20/22
On Thursday, 6:00-7:00 PM, we hope to see y'all in Harper 150 for our training session and screening of "Secret State of North Korea," a Frontline documentary. Don't miss out on the Korean Fried Chicken that will be served during the screening!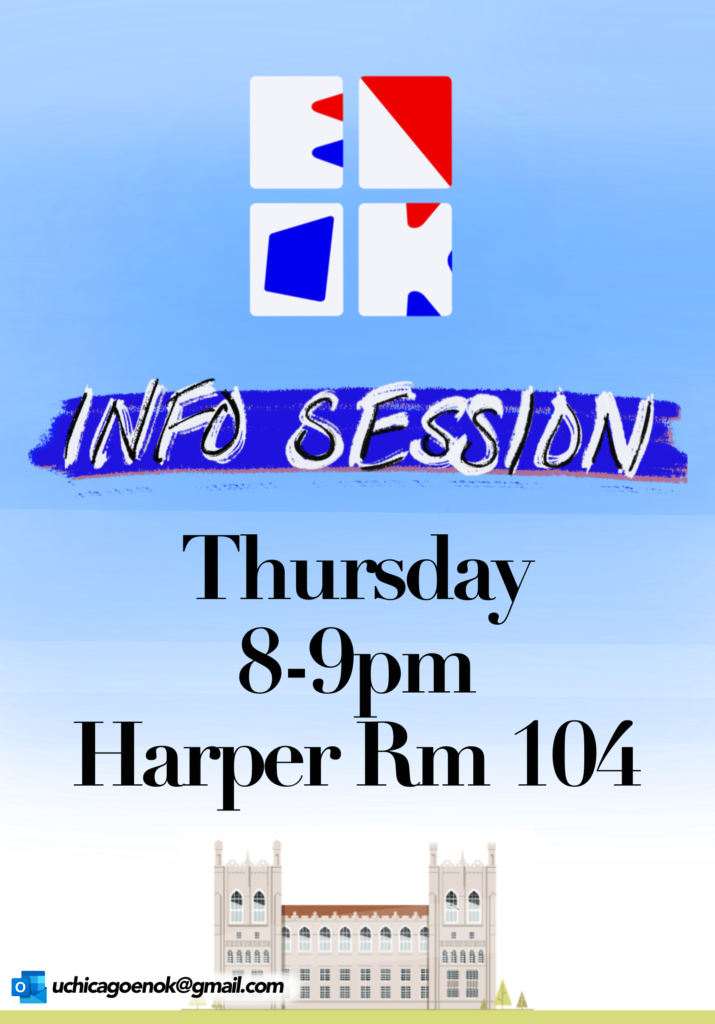 INFO SESSION – 10/06/22
Attend our inaugural information session, 8:00-9:00 PM in Harper 104, to enjoy kimbap while learning about how to get involved as a tutor and help with future events!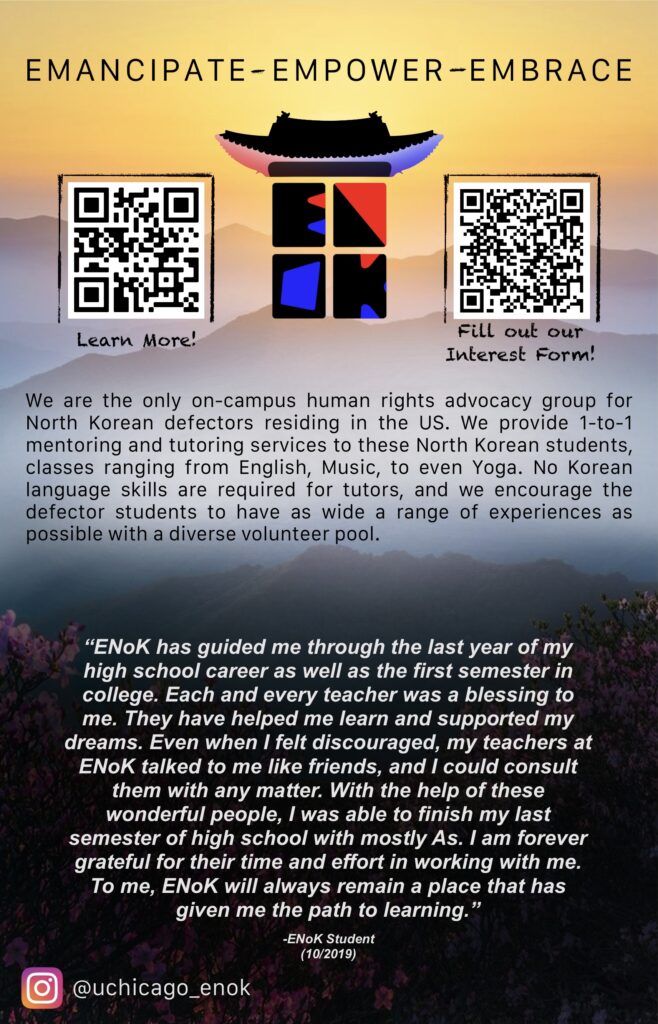 RSO FAIR – 09/29/22
Interested in getting involved or learning more? Visit our table at SARF from 3:00-5:30 PM!
---